Luminarie
※ Luminarie is an annual event we visited on 9th of December 2016.
On Friday, Martina and I met in the evening to visit Luminarie. This light festival commemorates the Great Hanshin earthquake. It is visually appealing and furthermore festival food (in booths) is provided. This was our event day this week, because on Sunday I was busy writing my bachelor thesis.
Kobe Luminarie is light festival taking place every year since the Great Hanshin earthquake 1995. Written in Katakana, the event is promoted as 神戸 ルミナリエ. It took place between 2nd and 11th of December 2016 in Kobe City. The Japanese Wikipedia gives some nice photo impressions of the past years. However, I want to show you my own photos: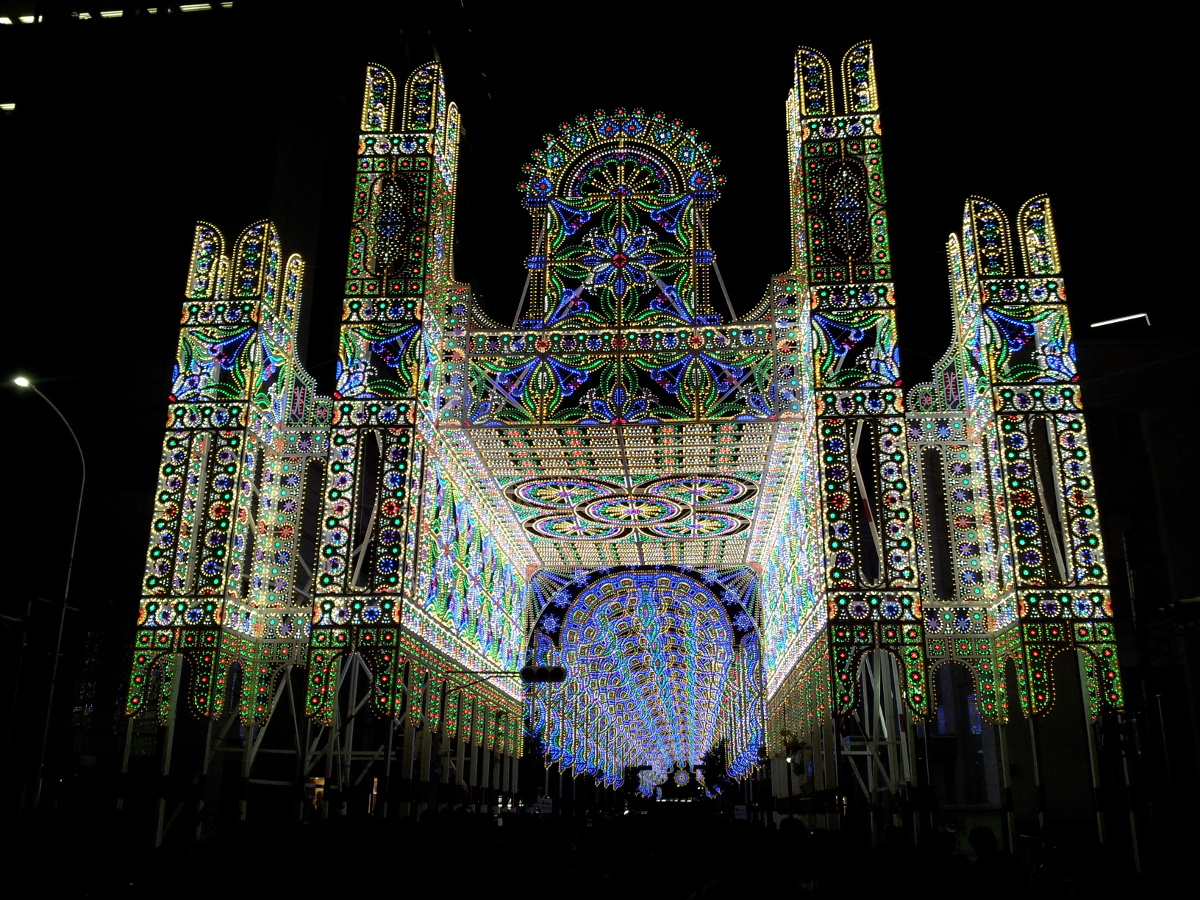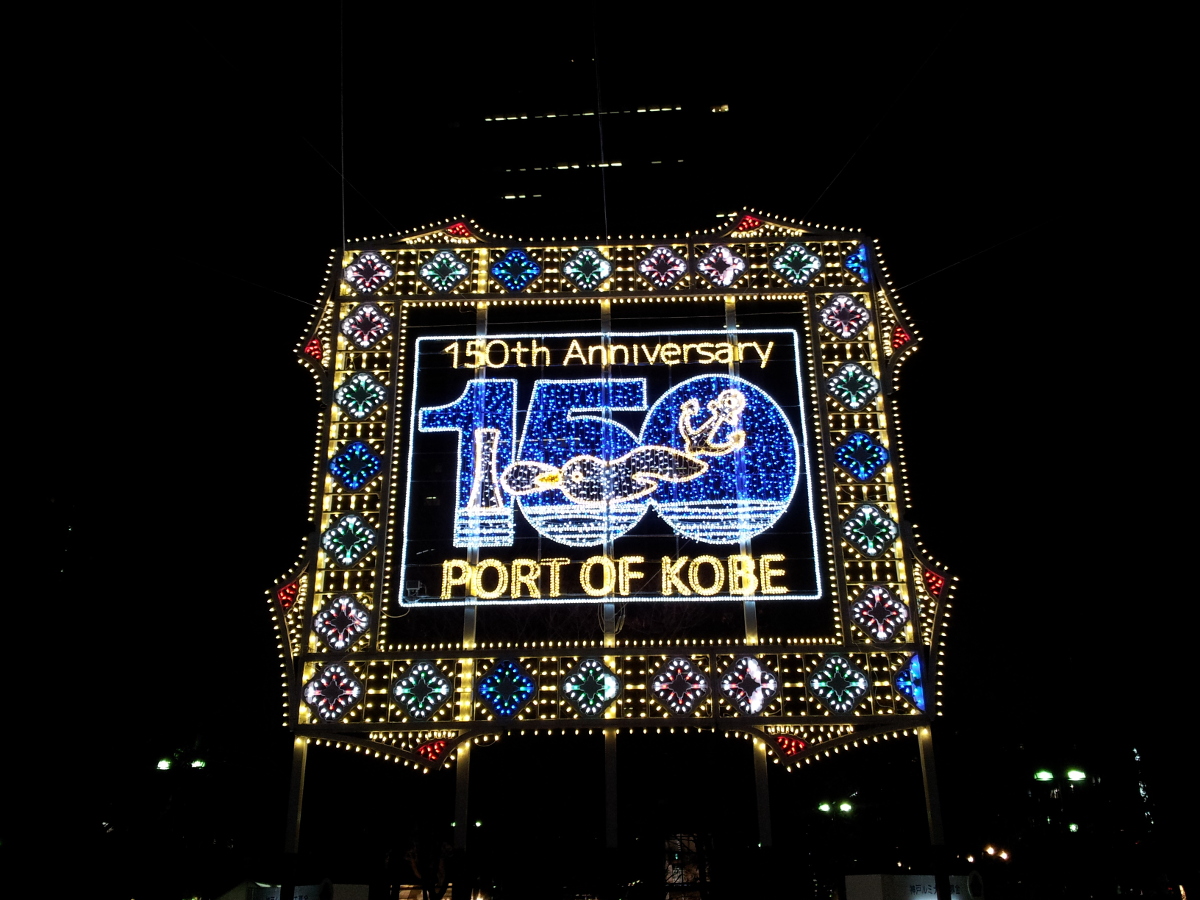 The route of Luminarie is one-way and you need to enter to the west of Sannomiya (one station with Hankyu Line). If you enter, you walk slowly with a large crowd of people. As far as you are not supposed to stop, it is very difficult to take pictures. I did my best anyways. The main attraction is shown above. It has the largest number of lights and the crowd congests at this point, because everybody keep taking photos. After the main attraction, you can choose between several small places. At each of these places, you can get festival food such as Takoyaki, cotton candy or fruits covered in a layer of sugar. As a vegetarian, I was stuck with pommes and waffles. Some of the food is displayed at luminarie-fountain.jp. More information is available at the official homepage and its twitter channel.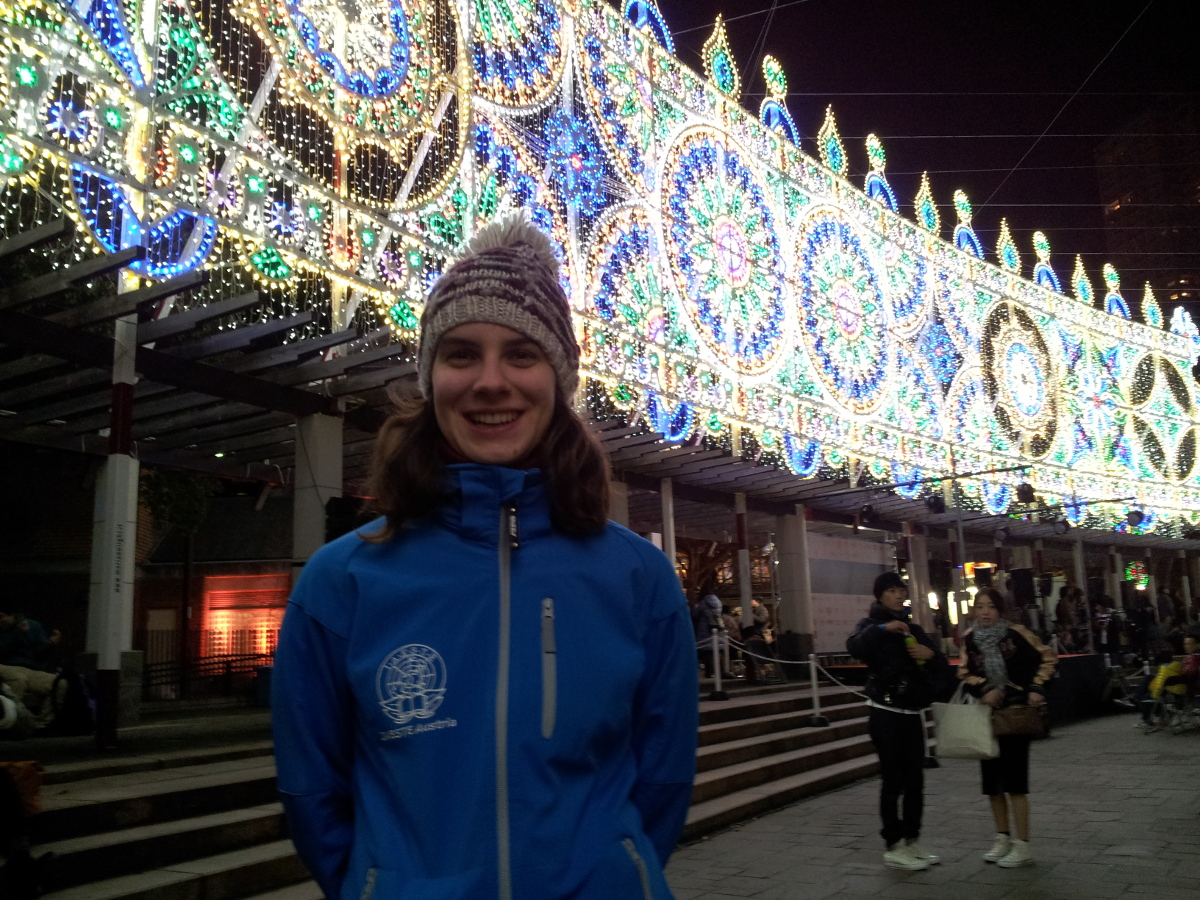 In the end, it was a nice event. Many people take a visit of the 7th floor at the City Hall afterwards, but a friend of ours was with us and already very tired. I even think such an event would be beneficial for a city in Austria. The light installation itself is even provided by an Italian company.